post
The White Marker Project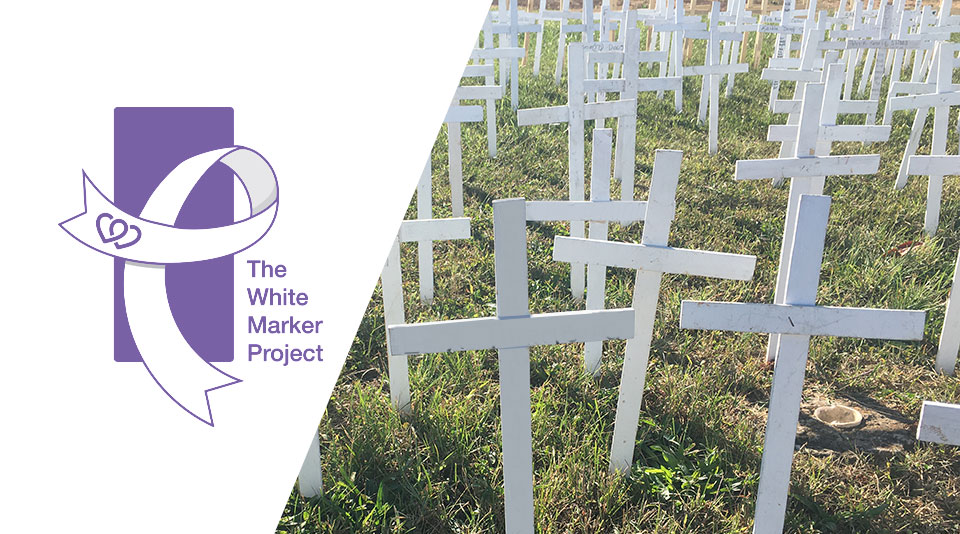 Each year, thousands of Virginians die as a result of Substance Use Disorders and related causes.
The McShin Foundation's White Marker Project is a mobile movement to honor these lives and bring awareness to the devastation caused by this disease. The McShin Foundation challenged Virginia middle and high schools to a research project to determine the statistics related to Substance Use Disorder deaths in the commonwealth. The winning school, Cornerstone Christian Academy located in Appomattox, received a $2,500 prize for their research, which revealed the staggering number of 3,500 individuals lost each year. The White Marker Project was born out of this data, to show our communities the toll the disease is taking on our loved ones and to show that there is a solution – and that solution is recovery.
With the help of generous supporters, The White Marker Project was lifted off the ground. Sherwin Williams donated 5,000 21" paint sticks, Widespread Solutions donated white paint, and Hurricane Fence Company donated fencing to create this incredible display. McShin staff, participants, board members, alumni, and volunteers spent two weeks using these materials to cut, sand, paint, and assemble 3,500 individual markers.
Each one representing a life lost.
In 2017, The White Marker Project began traveling around the state, bringing together organizations, families, and individuals to share in their grief and work together for a more hopeful future. The White Marker Project can be set up in a variety of ways to suite a diverse set of locations and venues. We look forward to continuing to watch this movement grow.
White Marker Project 2017-2022 Locations:
Crystal Lake Park – Fed Up Hopewell Event
Hatcher Memorial Baptist Church – Recovery Fest & BBQ Cook Off
Deep Run Park – Out of the Darkness Walk
Westminster Presbyterian Church
Celebration Church and Outreach Ministry
REVIVE RVA Opioid Summit
New Market and Laburnum
Church Hill Irish Festival
Trinity Christian Church
Amelia Academy – Out of the Darkness Walk
BAAD 5K – L. Douglas Wilder Middle School
Cornerstone Christian Academy – Family, Career, and Community Leaders of America
Glen Allen – The Market Cafe
St. John's Episcopal Church – Bedford, Virginia
---
Image Gallery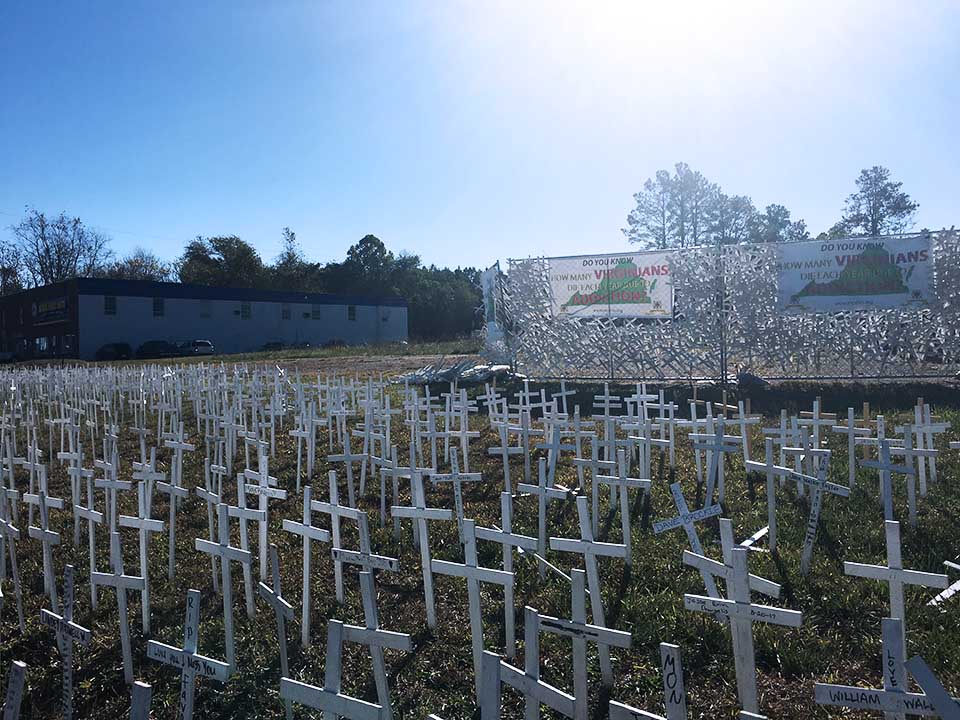 ---
Documents

White Marker Project – Brochure and Sign-Up
---
FAQ
Does hosting The White Marker Project cost anything?
Nope! Hosting The White Marker Project is free of cost. However, if you would like to make a donation towards The McShin Foundation and The White Marker Project, please feel free to do so using the link at the top of this page.
Can I have The White Marker Project set up in my front yard?
Generally, no. We prefer a location that is visible to high traffic areas. If your home is located on a busy street, then an exception could be made. Please provide details, including the address, when you sign up.
Can we add a loved one's name to one of the crosses?
Yes, we encourage anyone who has lost someone to Substance Use Disorder to add that person's name to one of the blank crosses.
Can we help set up and/or take-down the exhibit?
Yes. If you or your group would like to help us to set up or take-down The White Marker Project you are welcome to do so, but it is not a requirement.
Can we ask The McShin Foundation staff questions about Substance Use Disorders and recovery while they set up?
Definitely! We encourage you to speak with our staff and ask them as many questions as you would like.