The McShin Foundation Staff
The McShin Foundation is available around the clock for those who are ready to begin or continue their recovery.
About Us
Call (804) 249-1845
The McShin Foundation is an authentic peer-to-peer organization, meaning that nearly all of our staff members have lived experience of Substance Use Disorders and recovery. With our recovery programs in Richmond Virginia, you can get the help you need.
Our Founders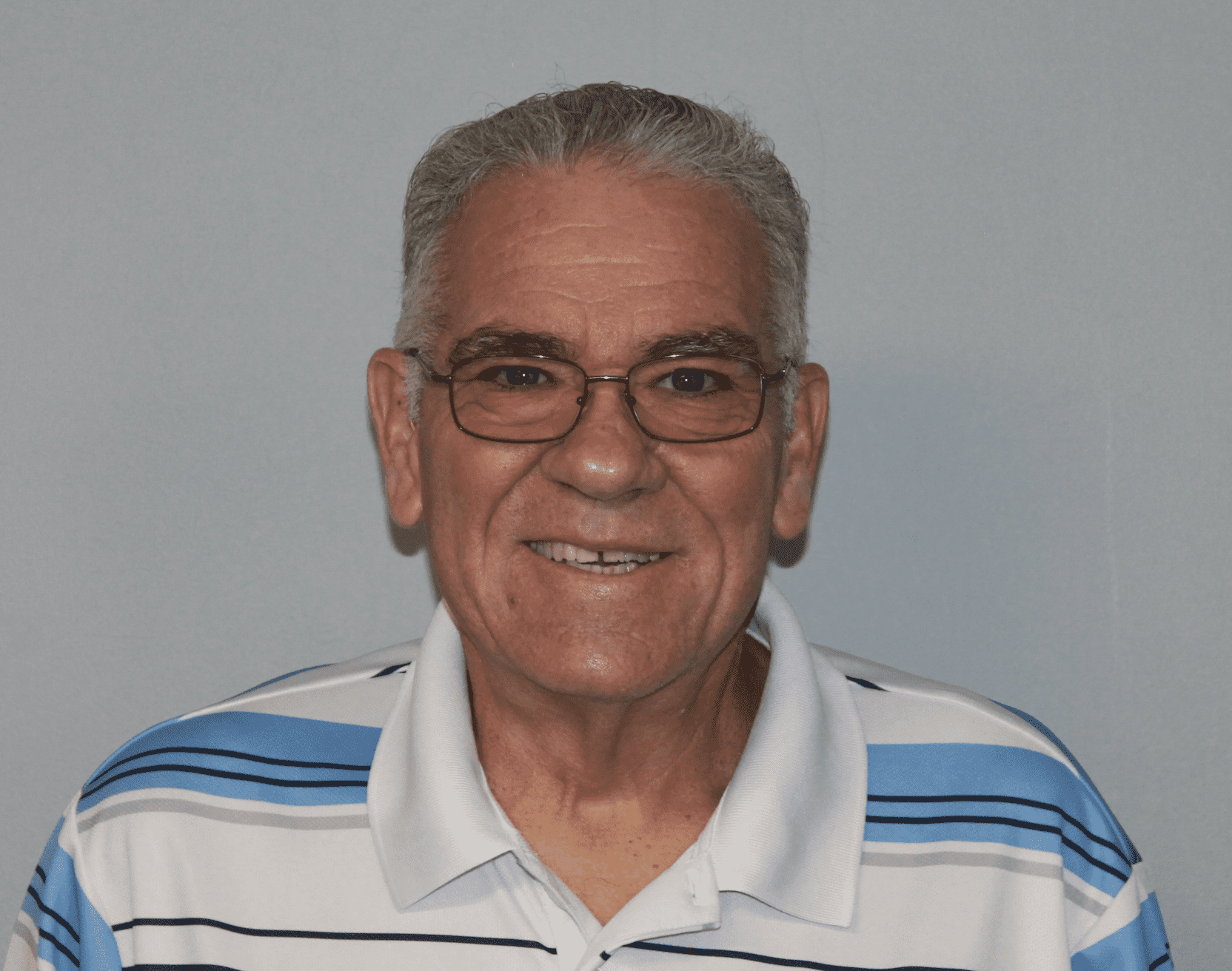 John Shinholser
Senior Peer, Board and President Emeritus, Co-Founder
John Shinholser serves as the President of The McShin Foundation, which was founded in 2004 and named for its two recovering co-founders, John Shinholser and Carol McDaid. Shinholser and McDaid have dedicated their lives to helping individuals and families in or seeking recovery from the disease of addiction. The McShin Foundation operates on the founders' belief that by helping others find and sustain recovery, they can better sustain their own recovery. John has been in long-term recovery since 1982. John is a United States Marine Corps veteran. He owned and managed a successful contracting business for over 30 years, during which time he served as President of the Richmond Chapter of the Painting and Decorating Contractors Association and was twice recognized as a national award winning Original Design Faux Finisher. John served as President of SAARA of Central Virginia Affiliate and is a former board member of SAARA of Virginia. Shinholser also served as Chairman of the board of Rubicon, Inc (2012-2014).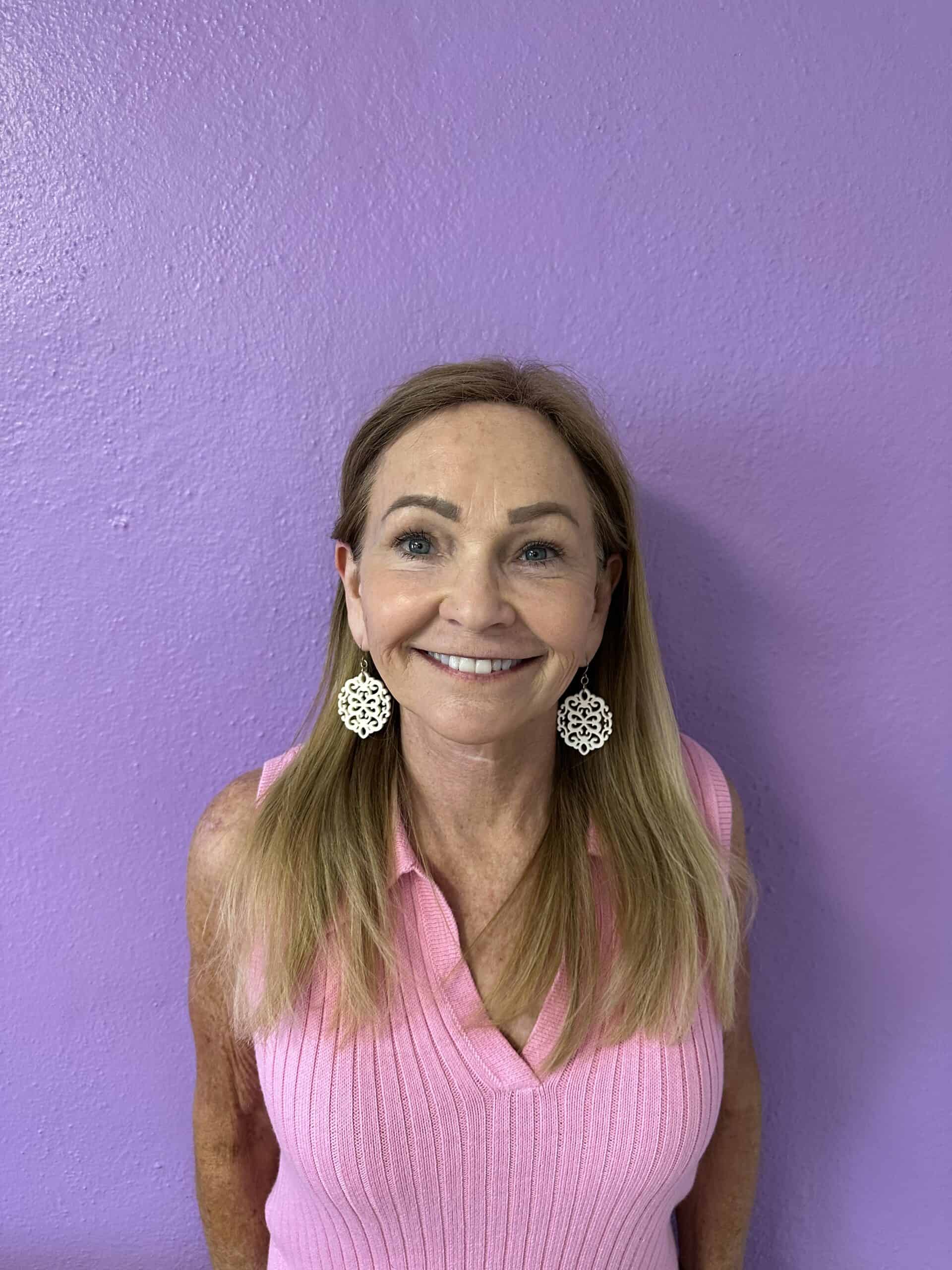 Carol McDaid
Board Member Emeritus, Co-Founder
Carol McDaid serves as Principal at Capitol Decisions, Inc. For over two decades, Carol has worked with leading drug and alcohol treatment centers, addiction physicians, prevention and consumer organizations and mental health consumer and provider organizations to refine public policy addressing addiction and mental health. With over 25 years of Federal legislative experience in Washington, Carol provides clients with public affairs consulting on issues that span the breadth of health care, including behavioral health, Medicare, Medicaid, and private sector reimbursement issues. Because Carol has personally struggled with addiction, she understands the challenges, political and personal, of dealing with alcohol and drug issues. She is a founding Board Member of Faces and Voices of Recovery and currently serves on the Board of Young People in Recovery. A North Carolina native, Carol McDaid graduated from Emory University in Atlanta, GA, where she majored in Political Science.
Leadership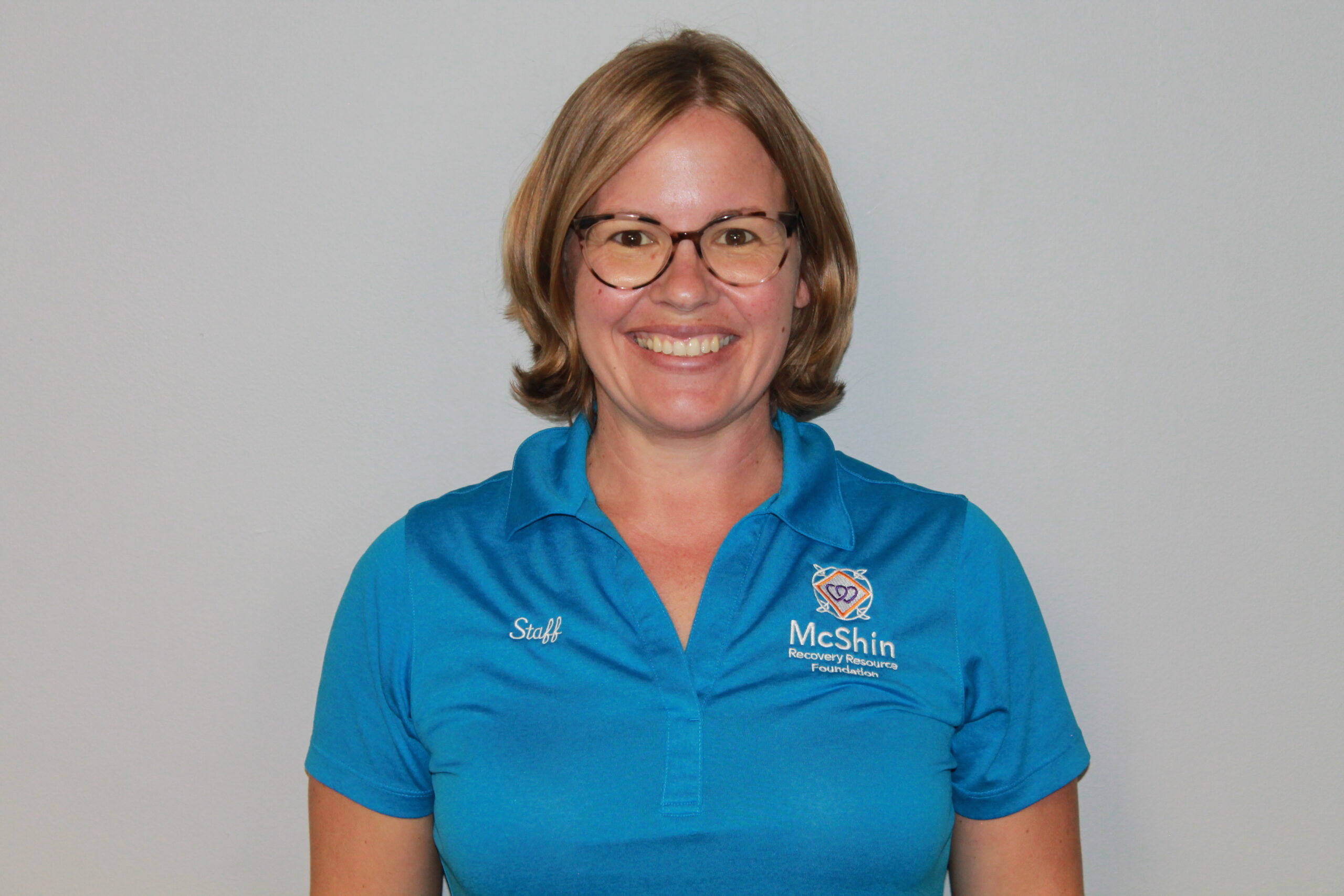 Honesty Liller CPRS

|

Chief Executive Officer
Honesty Liller is a woman in long-term recovery from addiction. She has been drug and alcohol free since May 27, 2007. Honesty's mission as CEO is firmly rooted in community outreach and involvement. She gets to walk in her purpose every day helping those in the community heal from their addiction. She is responsible for community and fundraising events, advocacy, public relations, and is a Recovery Coach to females in our program. Best Selling Author of Scattered Pink.
---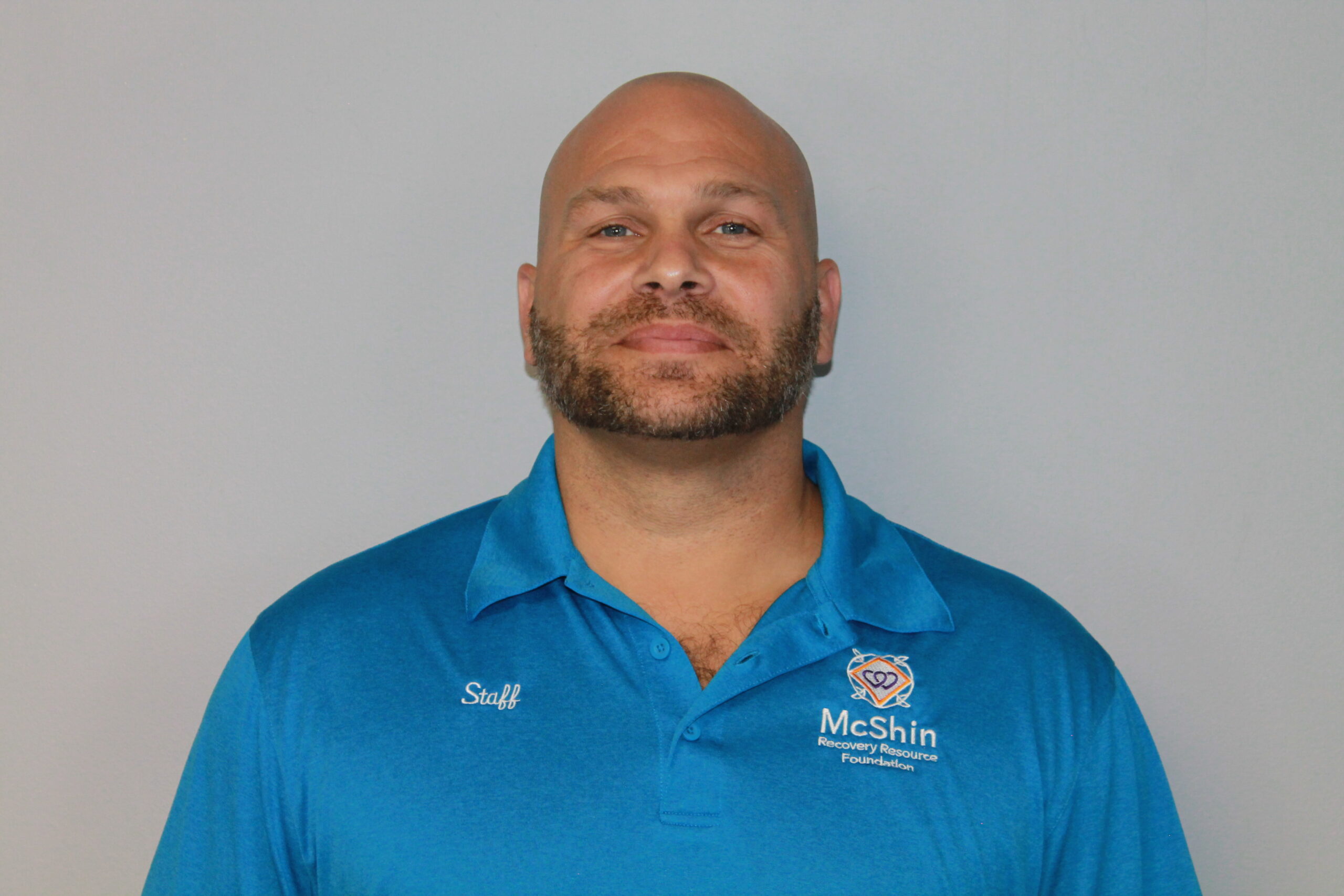 Jesse Wysocki CPRS

|

Chief Operating Officer
Jesse Wysocki is the Chief Operating Officer of The McShin Foundation. Born in Suffolk, VA, his childhood was spent following his Dad's Navy career until settling in Chesterfield. Previously, he worked as an HR Director at The Towers Retirement & Assisted Living Community and was the Transition Peer Mentor and Overnight Monitor at The Healing Place.
---
Our Staff
Christopher "Cricket" Ronquest

Director of Re-Entry Services

|

NAADAC Trainer

---

From Hanover County, Virginia, Cricket was first exposed to recovery at the age of 15 when a judge ordered him to attend 12-step meetings because of his addiction. For nearly two decades, he continued to use substances uncontrollably until The McShin Foundation began a substance abuse program in Pamunkey Regional Jail, where he was incarcerated at the time. Since his graduation and release in August of 2015, he has not been arrested, has been a member of a multi jurisdiction re-entry council, has had his civil rights restored, and has traveled the country carrying his message of hope wherever he goes.

Joyce Bronson

CPRS | Director of Admissions

---

Joyce is a person in recovery from Richmond, VA. She has been involved with The McShin Foundation since April 2019. Her journey started as a participant, she quickly became a peer leader and house leader within the organization. The experiences she had while a participant in the program have fueled her passion for helping newcomers feel at home when they arrive at The McShin Foundation, the same way she was welcomed when she first arrived. Joyce is dedicated to her job and motivated, currently she is continuing her education and pursuing her BA in Psychology with a concentration in Addiction.

Melanie Belden

Chief Financial Officer

---

Melanie Belden was born in Prince George's County, Maryland and moved to Hanover, Virginia in 2000. She has battled on and off with the disease of addiction since her late teens. She found recovery when she entered The McShin Foundation as a participant on December 10th, 2016.

Monique Runge

Community Engagement Coordinator

---

Monique started her recovery journey here at the McShin Foundation in early 2021. She is now the Peer Community and Program Liaison, focused on both interacting with participants in the women's intensive program and assisting our CEO with special events and social media. She is a Certified Peer Recovery Specialist and hopes to impact and empower young women to find a better way of life in recovery. #normalizesobriety

Walter Randall

Recovery Coach

---

Walter Randall, a native of Portsmouth VA is married to Tracy L. Randall who brings three (3) daughters while he brings four (4) sons and together seven (7) grandchildren to their wonderful family. Walter graduated from Woodrow Wilson High School in 1985, then immediately joined the Army to start his military career as a Chaplain Assistant. In 1993, he began addressing his struggle with addiction and has been clean from drugs since September 2, 1995 (25 yrs clean). Walter was called to the ministry and licensed and ordained as an Elder on October 21, 2018, by Bishop Melvin Williams Jr., Senior Pastor of The Temple of Judah in Richmond, VA.

Moses Wright

Certified Substance Abuse Counselor

---

Moses Wright, CSAC is a 30-year professional in Substance Use Disorders (SUD) who has worked in a variety of settings throughout his career. His Recovery Date is January 4th, 1982, and he currently provides Board Approved clinical supervision to those seeking certificates as a Certified Substance Abuse Counselor Assistant (CSAC-A) and Certified Substance Abuse Counselor (CSAC).

Diana Lieber

Judicial Programs Coordinator

---

Diana is the Correctional Program Facilitator, for The McShin Foundation, at the Rappahannock Shenandoah Warren (RSW) Regional Jail located in Front Royal, Virginia.

Amanda "Mandie" Brando

Judicial Programs Coordinator

---

Mandie was raised in Prince George, VA and is a graduate of VA Tech with a BA in History. After 20 years in active addiction, she was introduced to McShin through their jail program at Pamunkey Regional Jail while she was incarcerated there. She began interning for McShin to gain both her PRS and Substance Abuse Counseling certifications in the Fall of 2021. She is passionate about recovery, helping others, British Royal History, and Coldplay. Mandie is also the author of the book "State Blues" about her experiences while incarcerated. Mandie now has three years of sustained recovery.

Klay Porter

Men's Program Manager

---

Klay Porter is a person in sustained recovery from substance use disorder since July 26, 2020. A Mangohick, Virginia native, Klay struggled for decades with addiction and fought many times to rebuild his life after losing everything as a direct result. He entered the McShin Foundation's 28-day program from jail in December 2020 and since completion has transitioned into sober-living where he became a volunteer, recovery coach, house leader and Peer Recovery Specialist. Klay is involved with multiple pathways of recovery and advocates for others to discover what works for them.

Christina Davis

Women's Program Manager

---

Christina is a grateful person in recovery. She came through the intensive program of McShin in June of 2021. Since completion of the program she became an AmeriCorps representative and after completing the service term she became the Women's Program Manager. Christina enjoys giving back to her community and being a part of. She states "I never thought that I would ever be able to live free of my addiction but thanks to the McShin foundation and my fellow peers it has become possible."

Art Argyris

Media Manager - PRS

---

Art Argyris is a person in recovery from substance use disorder. California native came to McShin in December of 2021 seeking treatment. Art now serves as a house leader and a Peer Recovery Specialist. He also produces media for The McShin Foundation such as the Podcast and other promotional videos.

Raymond J.S. Ruybe II

CPRS - Director of Data and Quality Control

---

Raymond is a Brooklyn, New York, native and graduate of Randolph-Macon College where he earned his BA in Communications. Raymond is a person with sustained recovery from co-occurring conditions since March 2021 and is a fierce advocate of multiple pathways to recovery with an emphasis on meditation, mindfulness, and Eastern philosophy. Raymond co-hosts The McShin Foundation's award-winning recovery podcast, "Get In The Herd," which regularly spotlights a broad range of recovery-related topics. In his spare time, he enjoys writing poetry, karaoke, and spending quality time with his husband. Raymond is a Certified Peer Recovery Specialist, Forensic Peer Support Specialist, and Recovery Coach. Additionally, he is a member of The National Communication Association, Writers Guild of America, and Phi Kappa Sigma International Fraternity.
Call us today to get started on your road to recovery.
(804) 249-1845