18th Annual Recovery Fest & KCBS Barbecue Cook-Off
Saturday, September 10, 2022
September 10, 2022
NEW LOCATION!
Come join the McShin Foundation and the recovery community for Recovery Fest 2022 and the return of the KCBS Barbecue Cook-off!!!
Food, Music, Vendors, Kid's Activities, Speakers and KCBS BBQ Cook-off.
New location: Hanover Courthouse Ruritan Club
For more information, contact Honesty Liller at honesty@mcshin.org
Stay Tuned For More Info About The 18th Annual Recovery Fest 2022
Thank you!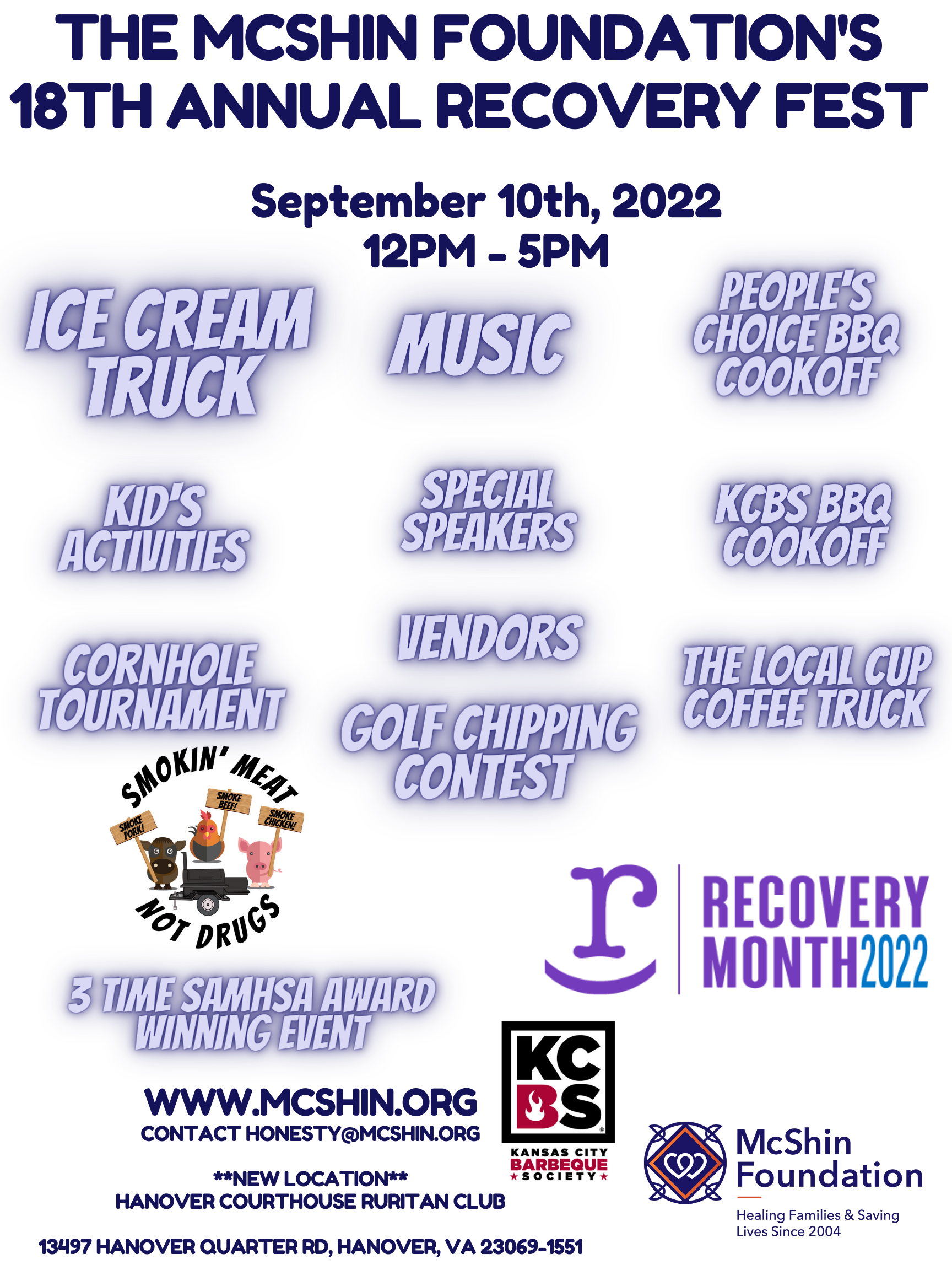 18th Annual Recovery Fest
September 10, 2022
McShin hosts this three-time SAMHSA award winning event to spread the message of hope to individuals and
families who suffer with substance use disorders. Every year there are thousands of members of the community in
attendance. Due to COVID-19 we anticipate less this year. Our social media and website reach is over 10,000.
To inquire about becoming a sponsor for this event, or to learn more, contact Honesty Liller at 804.249.1845 or honesty@mcshin.org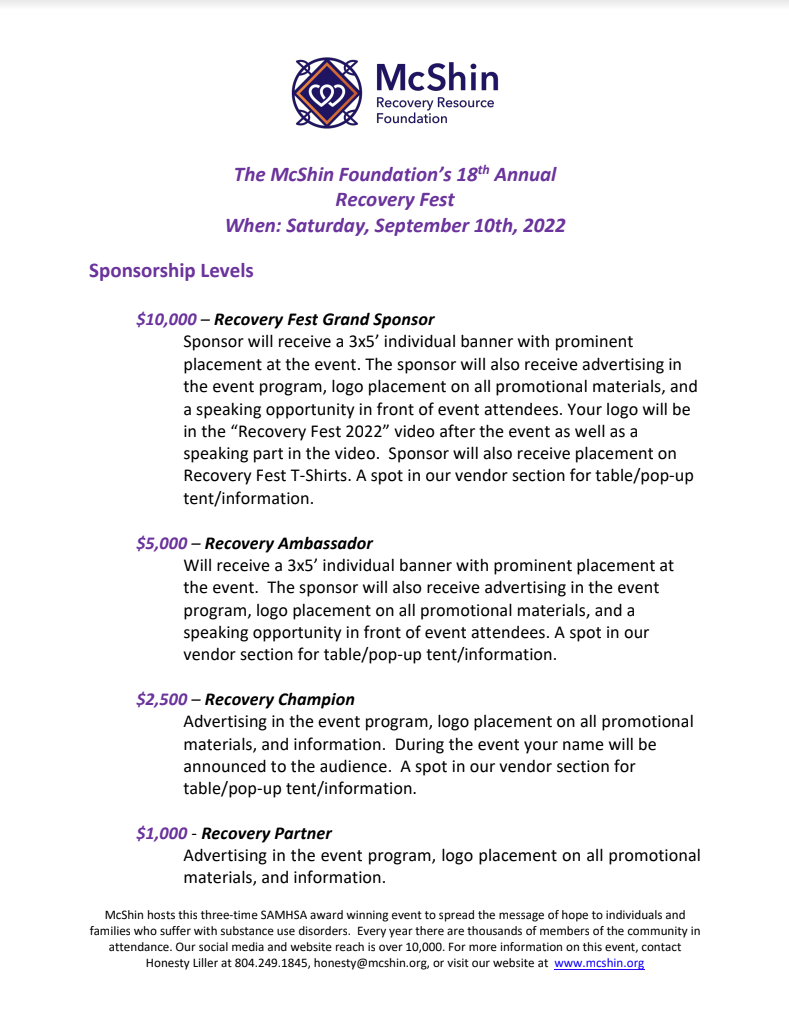 Applications
Below are the applications for BBQ Teams and Judges for the 2022 KCBS BBQ Cook-off.
Please contact Honesty Liller at honesty@mcshin.org for more information.
---
Last Year's Event
Thank You For Attending!
Thank you everyone for coming out to Recovery Fest last year! We hope you enjoyed yourself and learned a little something new about recovery in our community and across the globe.
Photos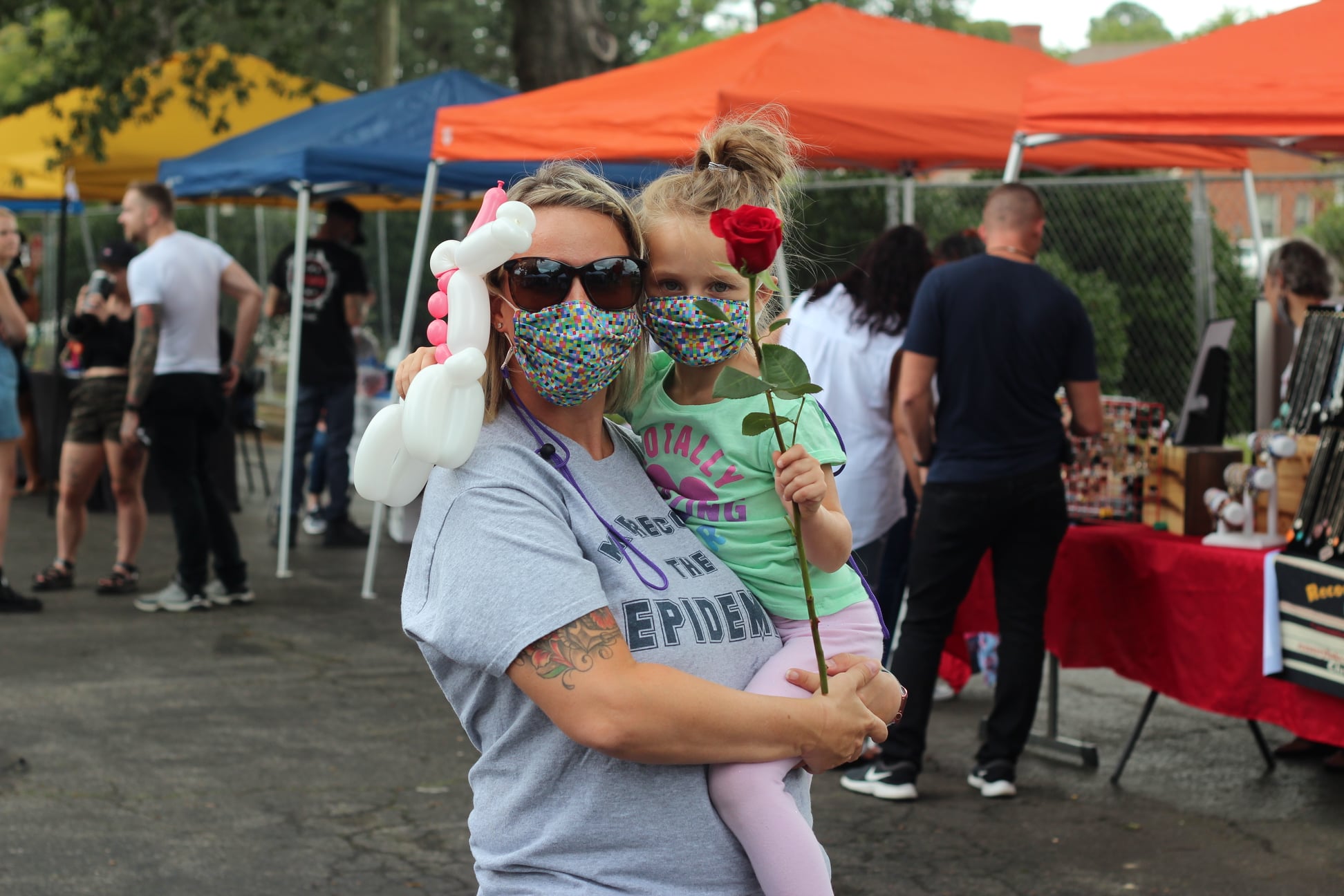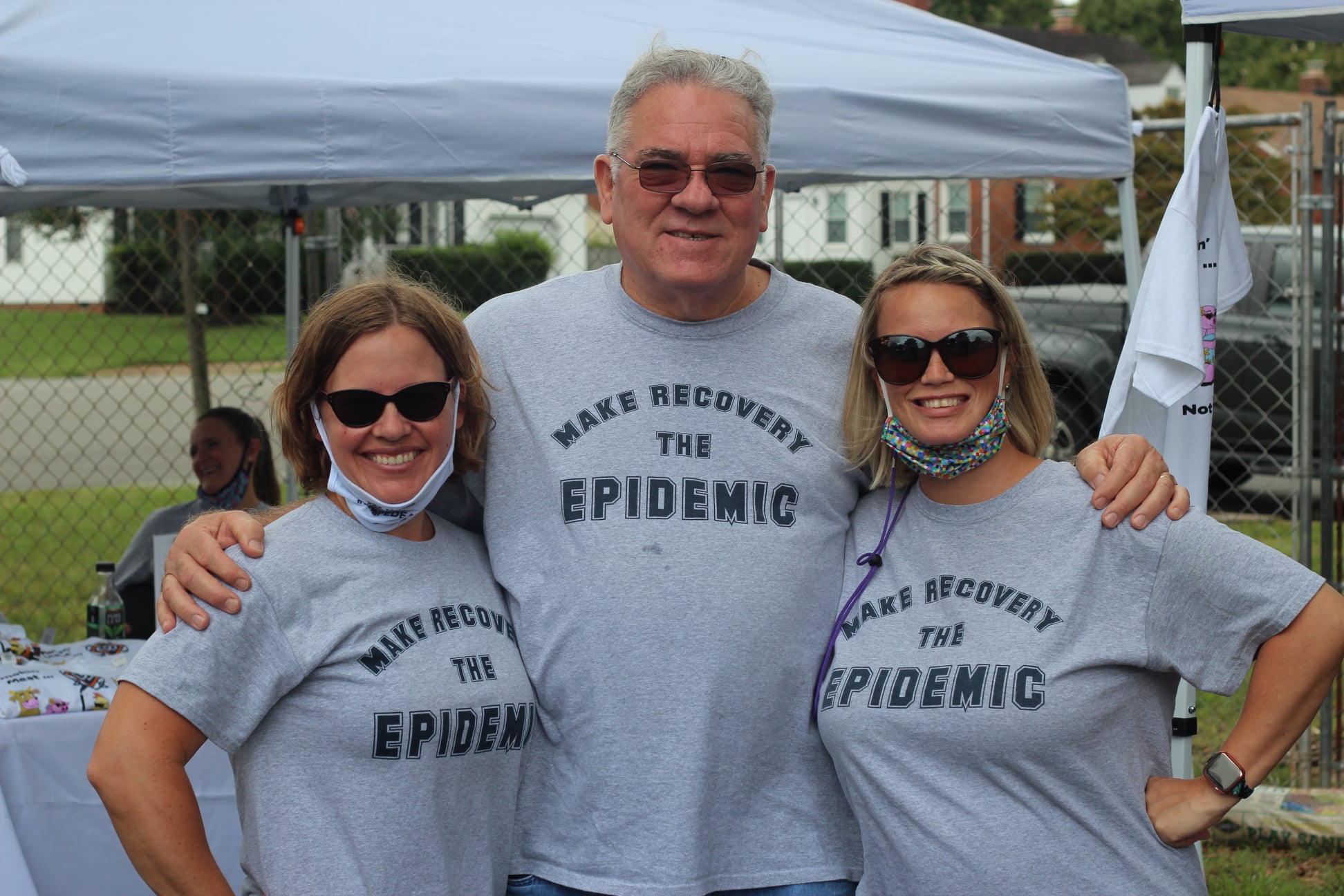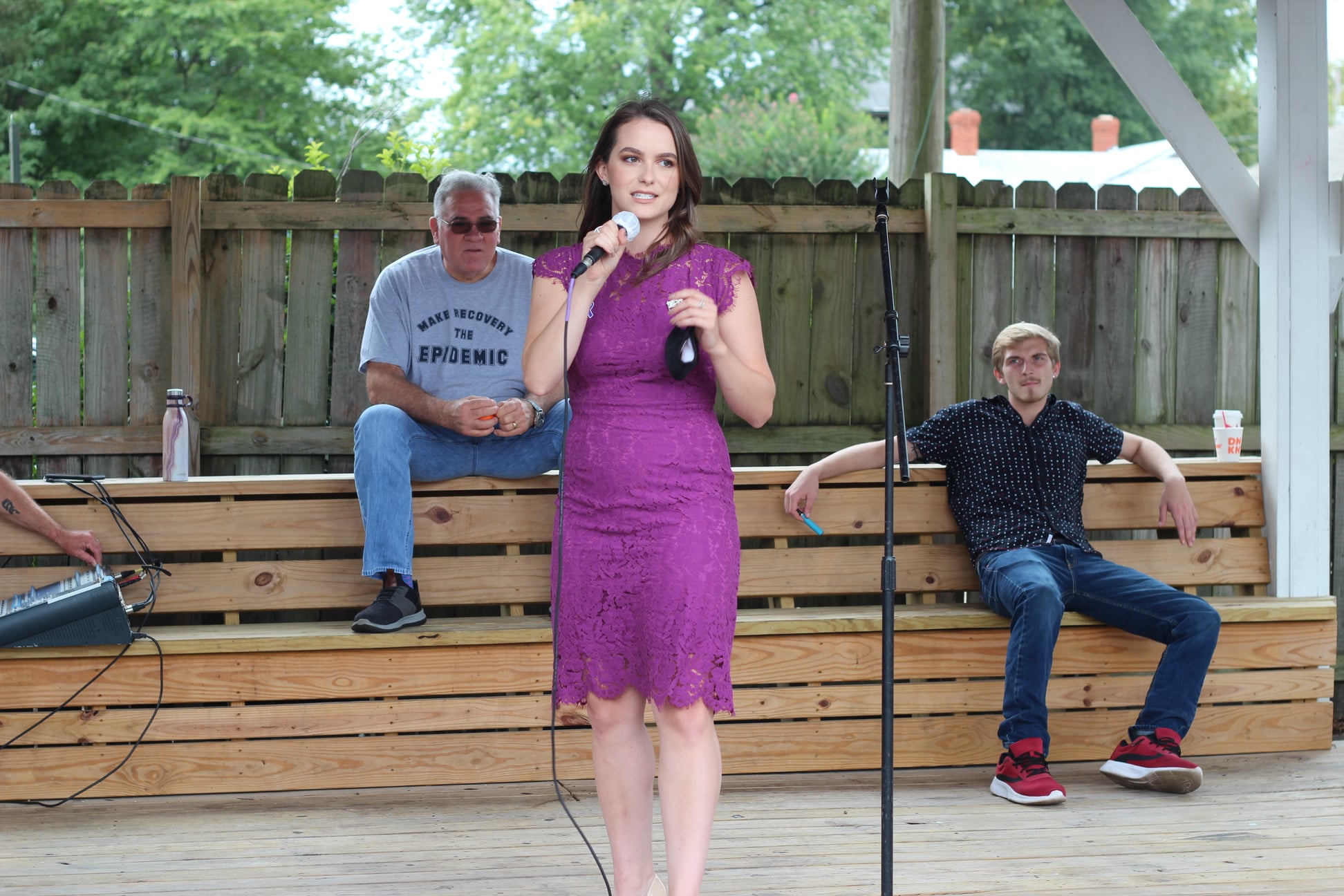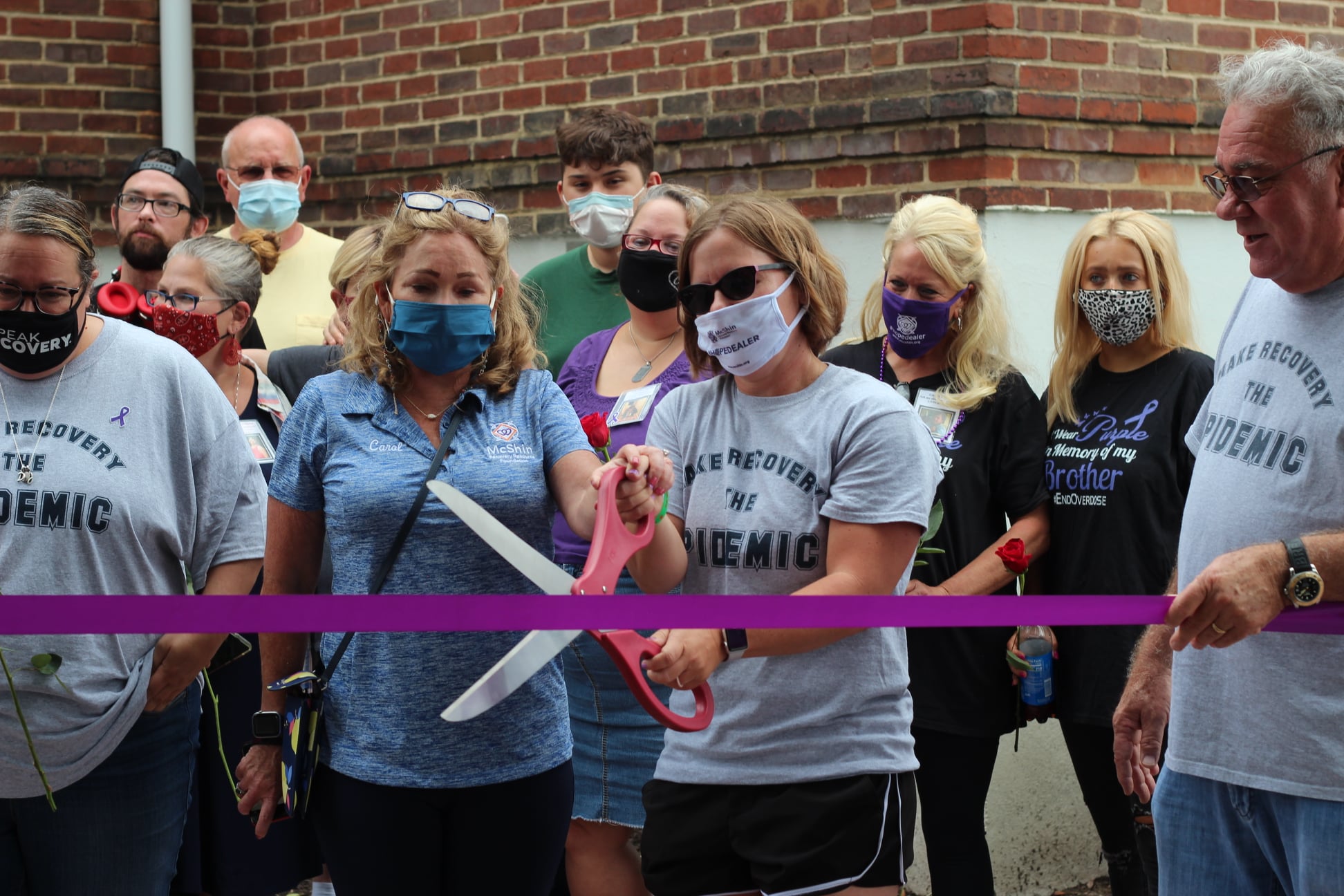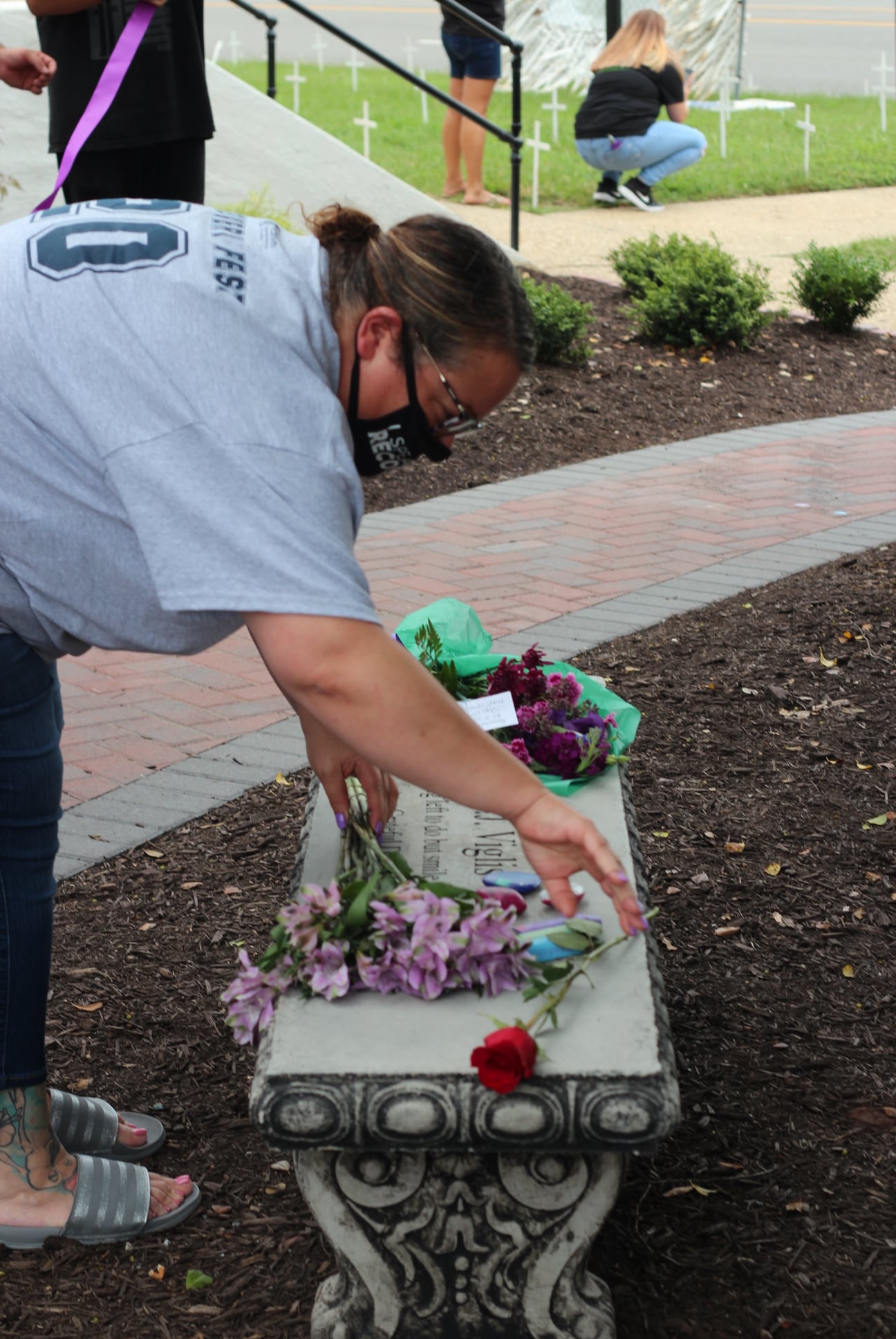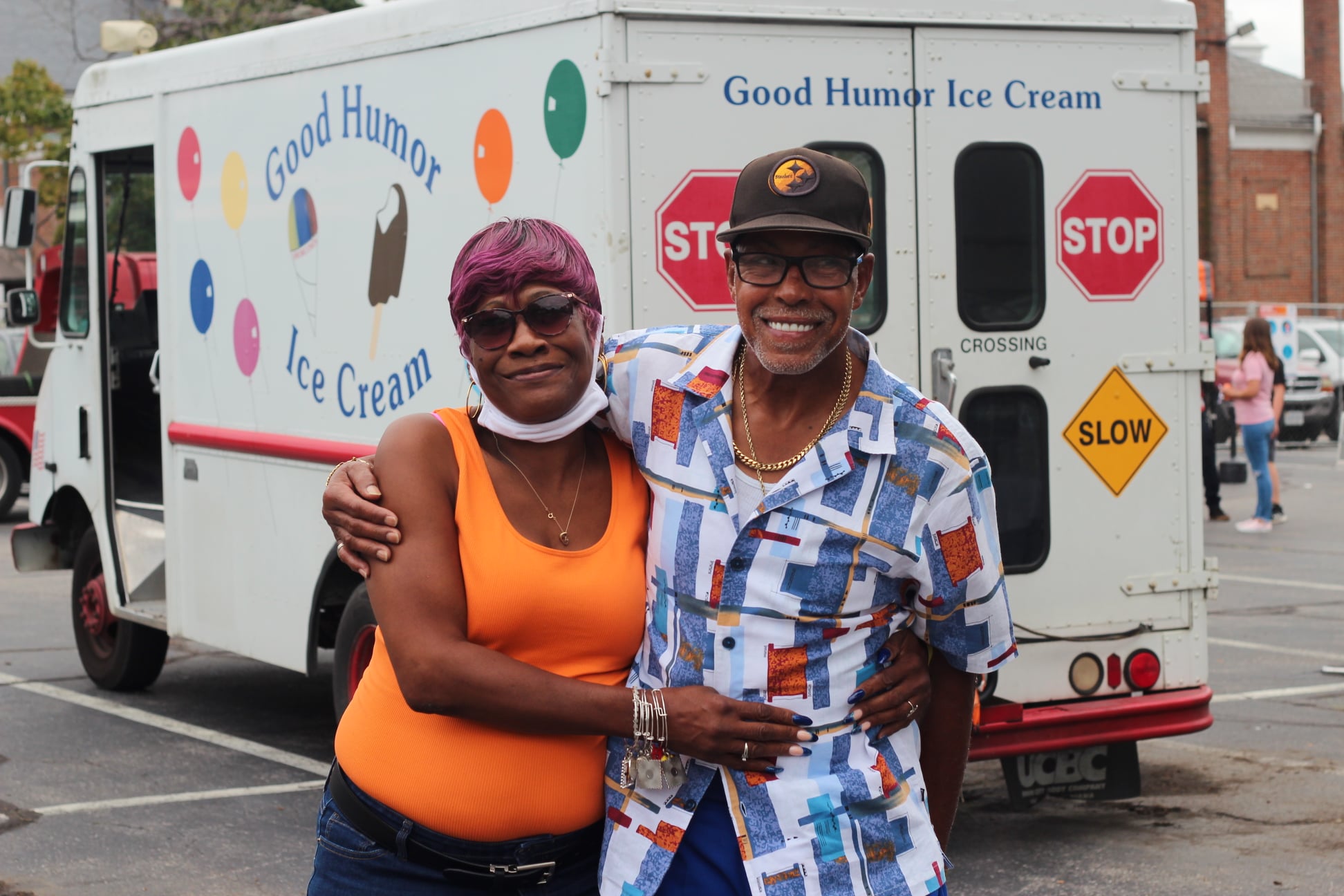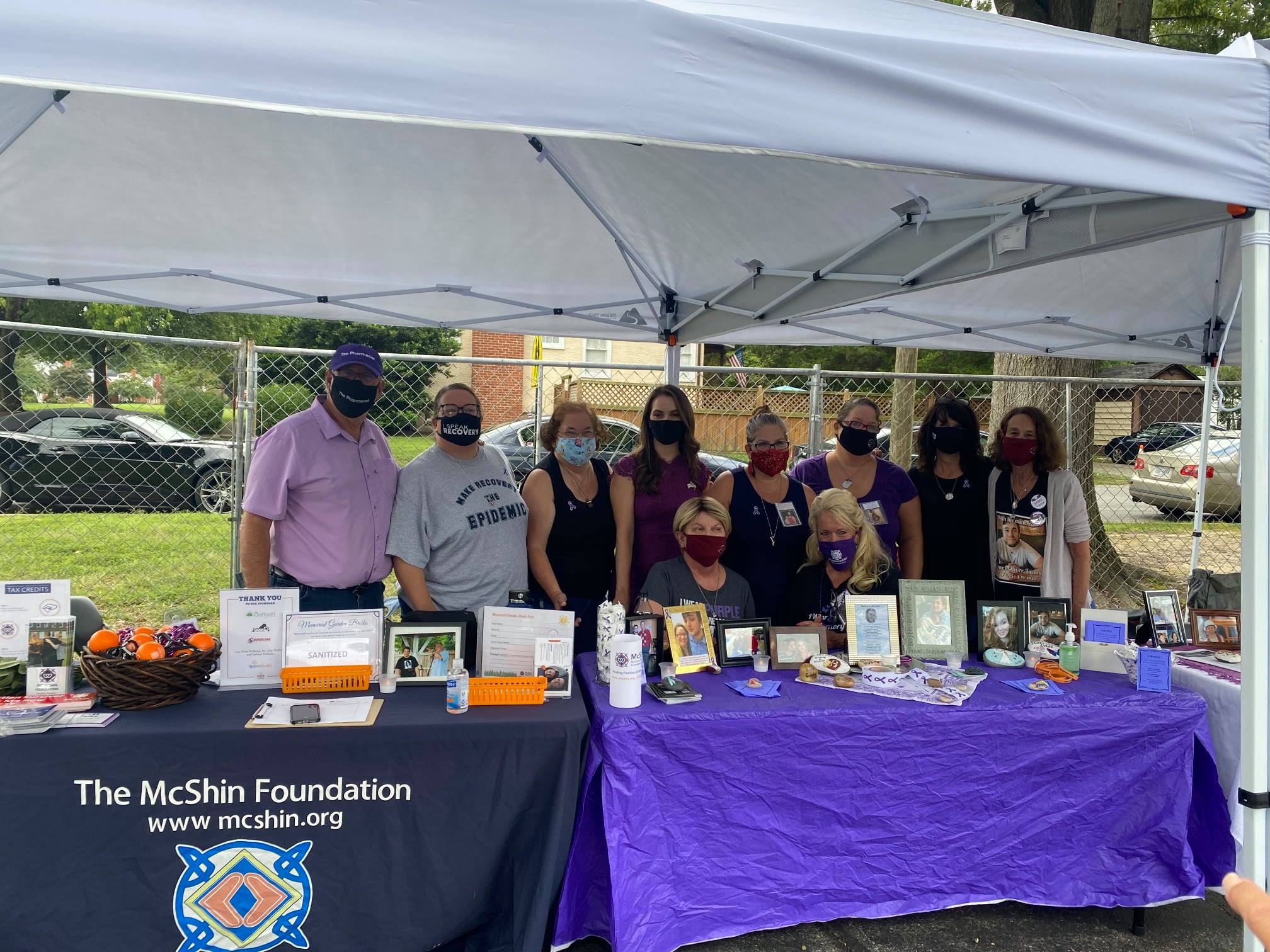 Need more information?
Reach out to McShin
For Recovery Fest 2021 event info please contact us at info@mcshin.org or call (804) 249-1845.
If you would like to purchase a brick for the Memorial Garden please use the button below.
Thank you!