The McShin Model
The McShin Foundation is available around the clock for those who are ready to begin or continue their recovery.
Our Model
Recovery Community Organization (RCO)
The McShin Foundation is a Recovery Community Organization (RCO). An RCO is defined in-part as having resources such as: Halfway Houses, Transitional Recovery Houses, Opiate Detox, and being connected with alcohol and drug rehabs, substance abuse treatment and aftercare. We offer a social model recovery program that implements Peer-to-peer delivered Recovery Support Services (PRSS).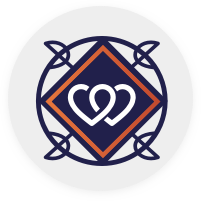 Peer-oriented Social Model Program
Here at The McShin Foundation, we have an authentic peer-oriented social model program. The first thirty days is our most critical period of our recovery. It is at this time we make our greatest inroads in building our foundation for recovery programs in Richmond VA. We implement rapid entry into involvement with available pathways to long term successful recovery. We actually begin to instill a genuine desire in the individual to chase their recovery by the example in which we do recover. By this time, the individual should be well on their way in recovery. Through authentic peer-oriented guidance, the individual has a good understanding of what it takes to recover on a daily basis. The longer the individual stays in an authentic peer-oriented system of care, the greater are their chances at full recovery from their substance use disorder.
Richmond, VA
Our Resources
• 15,000 square foot Recovery Community Center (RCC) • Two Large group rooms that seat 120+ individuals • Four small group rooms that seat 20+ individuals • Access to computers • Over 1,000 pieces of recovery literature, videos, tapes, DVDs and CDs
Call (804) 249-1845
Recovery Programs
The McShin Foundation offers a range of residential options for individuals seeking recovery.
Call us today to get started on your road to recovery.
(804) 249-1845