ai1ec_event
Reconstructing Fear | Real Talk – Guided Meditation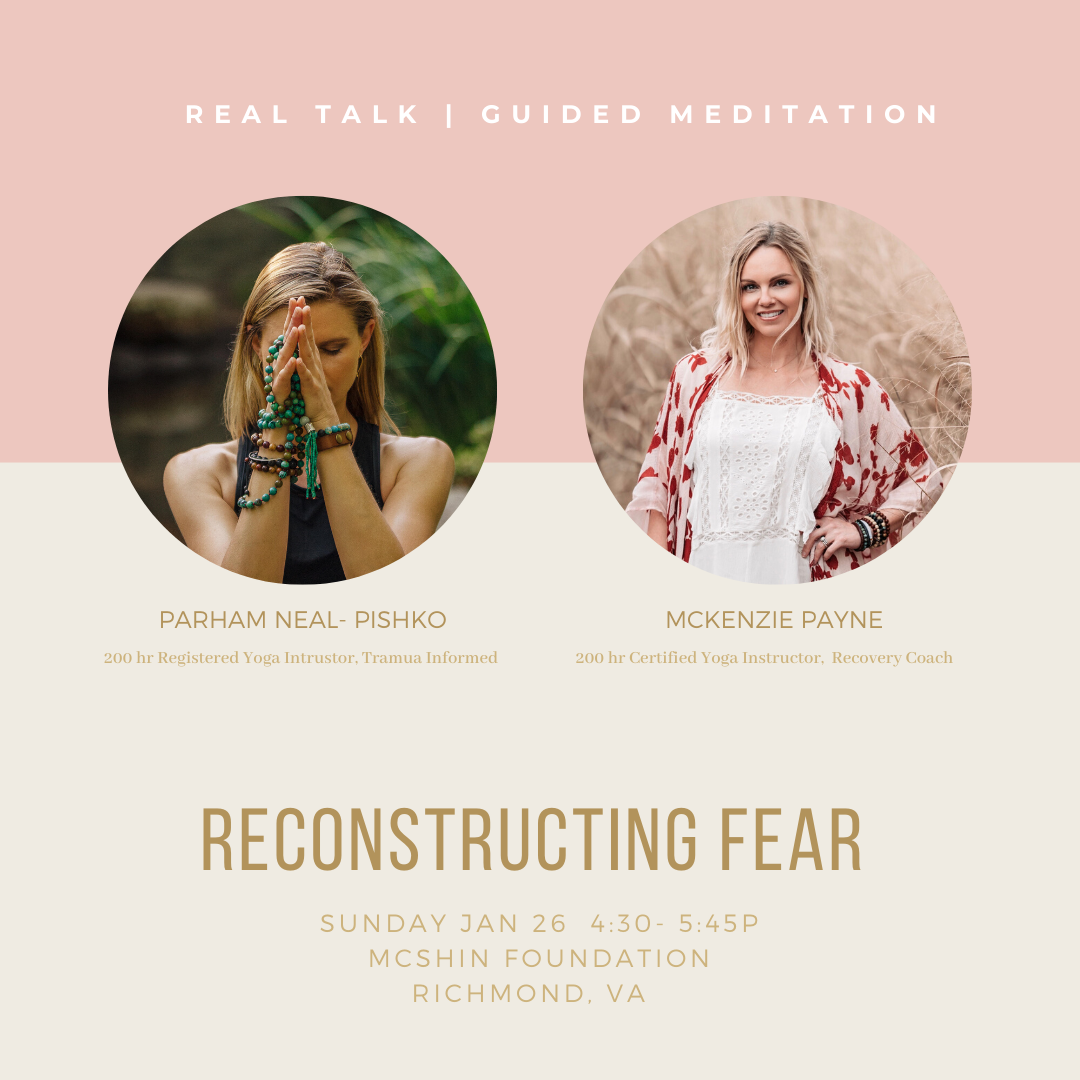 When:
January 26, 2020 @ 4:30 pm – 5:45 pm
2020-01-26T16:30:00+00:00
2020-01-26T17:45:00+00:00
Where:
The McShin Foundation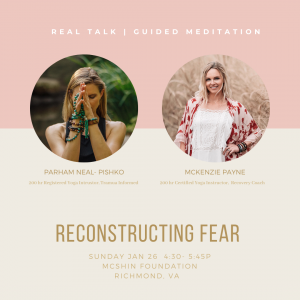 Real Talk | Guided Meditation
Parham Neal-Pishko & McKenzie Payne
Reconstructing Fear: that old story you tell yourself is just that…a story. Just us for a powerful guided meditation focused on rewriting your fear into your superpower.
Parham Neal-Pishko is a 200-RYT , a middle school STEM teacher, and the big sister to a young man who lost the battle with his addictions. She feels passionate about helping to heal the community and to give back through the modality that brought her back into the light after pain and loss: yoga and meditation. Parham currently owns ONE Wellness Yoga in Richmond, VA and is trained in Trauma Informed yoga.
McKenzie Payne is a woman in long term recovery, an entrepreneur, a wife, a mother and a certified Yoga Teacher as well as a recovery coach. McKenzie is passionate about wellness and helping her community by serving the impoverished, taking yoga into schools, fundraising for causes she believes in and leading by example. She is dedicated to encouraging others to follow their dreams and put in the work to get there. McKenzie shares her experience on the many pathways to recovery and wholeness.